Dear SW Florida,
We grieve along side of you. Our hearts are broken and will never be the same after being a part of such devastation & loss.
We want you to know our Team is already out in full force working several communities and properties with a strong commitment to being there for our community.
I will end with this. We've all got this and are one family. We're Florida Strong and we will all build back better than ever.
Our thoughts, prayers and well wishes go out to all.
Security Guard Company in Fort Myers, FL
American Pride Security Services Inc. isn't your average security company in Fort Myers, FL! As a trusted leader in security and protection services since 2005, we go above and beyond to bring peace of mind and security to your events, facilities, and locations. Our diverse staff is ready to meet your unique needs, providing unparalleled excellence at all times.
Security Services Consultations
New-Age Security Services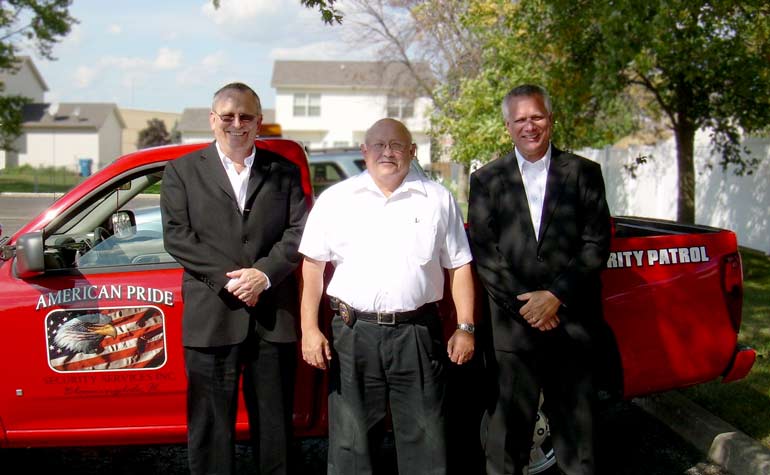 In today's world, security is more important than ever. Whether at work, school or an event, being able to rely on a security patrol service means knowing someone is on hand to both prevent security issues from occurring and act accordingly if they arise. At American Pride Security Services Inc., we know this better than anyone, which is why we consistently employ and deploy highly-trained security experts wherever they're needed. Whether you need an intimidating presence, complete with a military uniform and imposing personnel, or you're looking for a plain-clothed security officer to provide low-key peace of mind, know that we're here to help.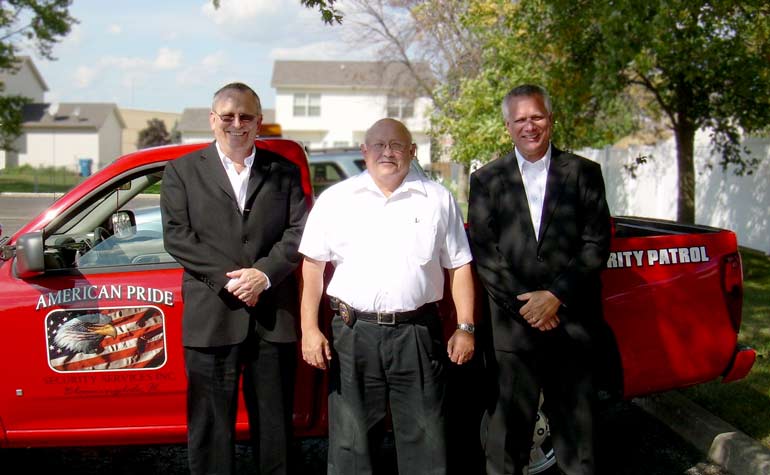 We offer security guard services for a wide range of properties, including, but not limited to:
Active senior communities
Apartment complexes
Businesses (Employee termination security)
Country clubs
Fire Watch
Golf clubs
Gated communities
Hotels, resorts, and condominiums
Marinas
Property management firms
Retail
Boat shows, Events, and Festivals
Home Owner's Associations
---
Businesses and individuals throughout the Southwest Florida area have come to trust us because of our modern take on security. We're not just another security guard company in Fort Myers, FL—we're part communications, part clerical and part security. Every officer we staff knows how to leverage communication to write a thorough and detailed report and understands every facet of security expertly. We don't just put bodies at your disposal: we put attentive, exceptional, genuine patriots to work for you. Take a look at just a few more reasons we're a leading security service: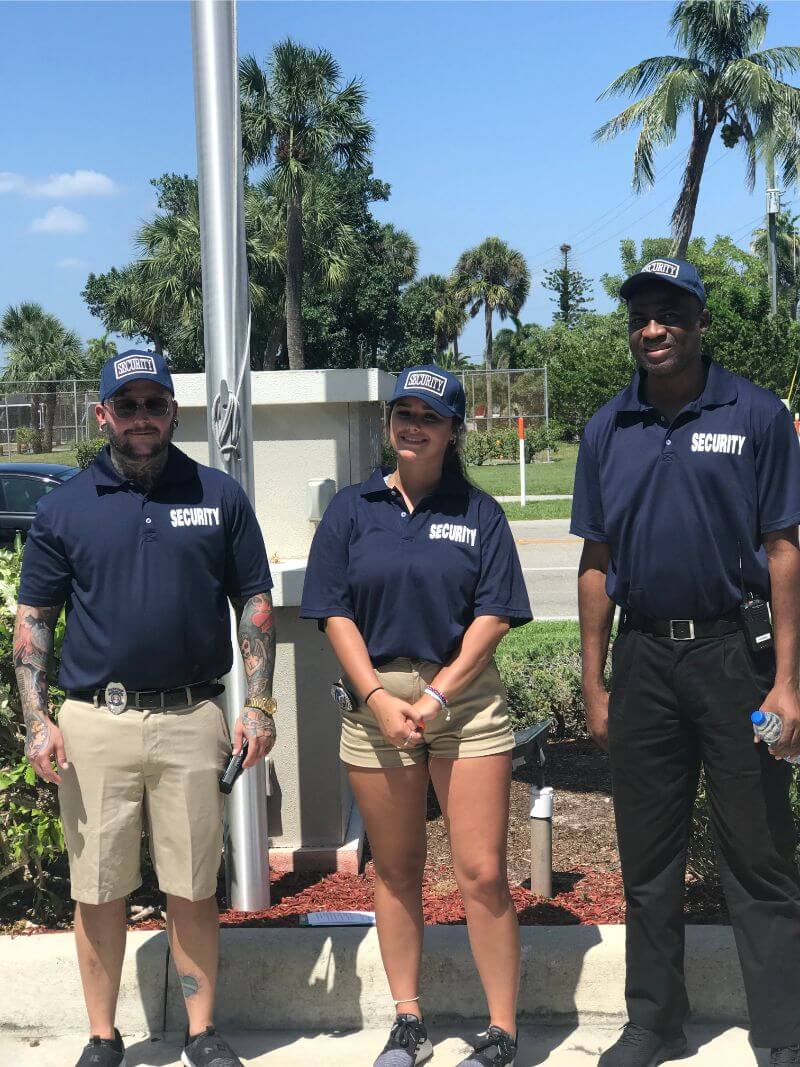 We're a state-regulated and licensed agency.
Our staff is diverse, including both male and female officers, as well as bilingual speakers.
We are a proud employer of military veterans. In fact, our daughter is serving in the Marines.
We offer a quality guarantee that if you are not happy with the services we provide and the problem cannot be resolved, we will void the remainder of the contract.
We offer a Security Elite Team (SET) with military and police backgrounds.
If you are looking for a particular type of security officer for your facility or event, please feel free to let us know. We will do our best in providing you with that officer. Rest assured you should know this about the officer sent out to work for you:
He or she will have some form of security experience.
He or she will have met the state guidelines to be registered as a state of Florida Security Officer.
He or she will be over the age of eighteen and carrying proper identification at all times.
He or she will have passed a background check and be cleared by the state of Florida be working security.
He or she will be trained in how to deal with an emergency at your facility.
Our Service Area
We can operate throughout the state of Florida as needed, however we primarily offer our regular security guard services to the following cities in and around the Fort Myers area:
Bonita Springs, FL
Cape Coral, FL
Estero, FL
Fort Myers, FL
Captiva, FL
Fort Myers Beach, FL
Marco Island, FL
Naples, FL
North Fort Myers, FL
Sanibel, FL
South Fort Myers, FL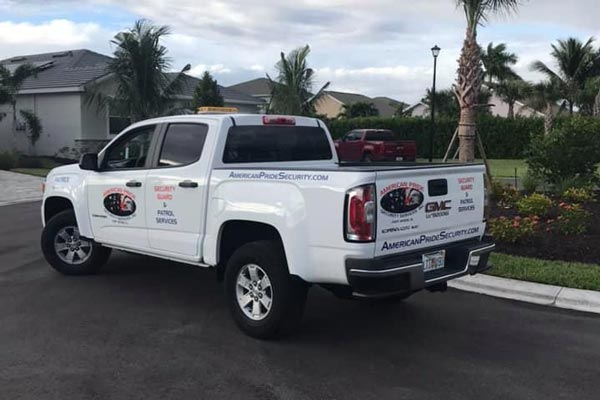 Get Security Today
If you require security personnel or need to consult with our security experts, waste no time in contacting us today. We're happy to accommodate your needs.
Contact Us